Administrative Coordinator & Assistant to Vice Chancellor
Crucial to writing The Current newsletter, Maggie multi-tasks with ease as R-Comm's resident coordinator and recordkeeper.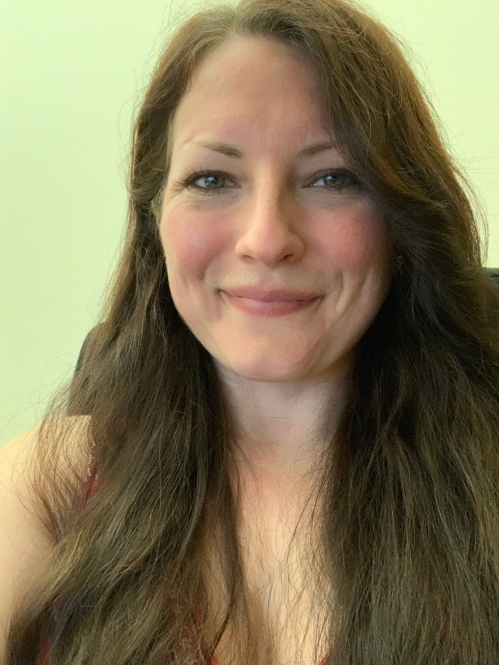 What I Do
At R-Comm, I provide administrative support to the vice chancellor and the entire team, which includes meeting and event coordination with internal and external partners and stakeholders, CommPact project coordination, survey production, recordkeeping, and tech support. Additionally, I also serve as editor for The Current newsletter, where I work to gather and coordinate content for biweekly distribution to faculty and staff at Rutgers–New Brunswick and Rutgers Health.
My Favorite Things
Movie: Sleeper
Book: The Martian by Andy Weir
Musician/Band: Against Me!
Interesting Fact
I've been an avid horseback rider (Hunter/Jumper) since I was eight years old.
Hidden Talent
Dental prophylaxis and debridement :)
Greatest Accomplishment
Serving as Senior Editor for The Current in Spring 2022.
Superhero Power
My super power would be: Sarcasm
Team Slogan
My team slogan would be: If there's a problem, yo, we'll solve it (check out the hook while my DJ revolves it)!
What I Love Most
What I love most about my team: Efficient collaboration