About Rutgers Communications and Marketing
Grounded in strategy.
Ready for anything.
R-Comm is a central marketing and communications department that supports the Chancellors of Rutgers–New Brunswick and Rutgers Biomedical and Health Sciences. We are strategists and creatives, digital mavens and social butterflies. Working seamlessly, collaboratively and always digital-first, we deliver high-quality messaging with huge impact to the Rutgers community, our academic partners, and the world at large.
*Highlights from 2021 Impact Report
Social media impressions across all platforms
Pageviews for newbrunswick.rutgers.edu
Supporting Two Communities
Rutgers–New Brunswick and Rutgers Health each have distinct marketing and communications needs that call for specialized attention from a dedicated team, and we proudly serve the larger, never-ending efforts of both.
Representing The Flagship
R-Comm lives and breathes all things Rutgers–New Brunswick. We know and understand our community and stakeholders, communicating at the highest levels of the media and to the public, in addition to producing multimedia and national marketing campaigns. Some of our main focuses are:
Brand Platform Development
Executive Communications
Marketing Campaigns
Creative and Digital Production
Media Relations
Video/Multimedia Production
Speech Writing and Coaching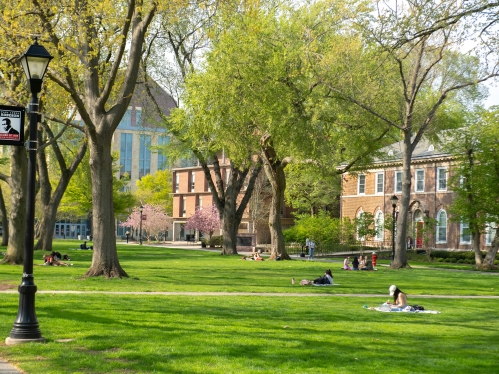 Protecting Our Health
As a result of the rapidly evolving landscape of modern health, Rutgers Health has communication needs unlike any other community as it pioneers new ways to make the world well.
R-Comm brings an unrivaled understanding of the current environment—facing COVID and beyond—and we're uniquely positioned to support this game-changing, life-saving work with efforts including:
Academic Health and Rutgers Health Clinical Care Marketing
Flu Communications and Preparations
Celebrating and Highlighting Healthcare Workers
Speech Writing and Coaching
Interview Preparations
Executive and Board Presentations